T

A

B

L

E

T

S

S

M

A

R

T

P

H

O

N

E

S

L

A

P

T

O

P

S

D

E

S

K

T

O

P
WEB DESIGN IS NOT WHAT IT LOOKS & FEELS LIKE. DESIGN IS HOW IT WORKS…
STEVE JOBS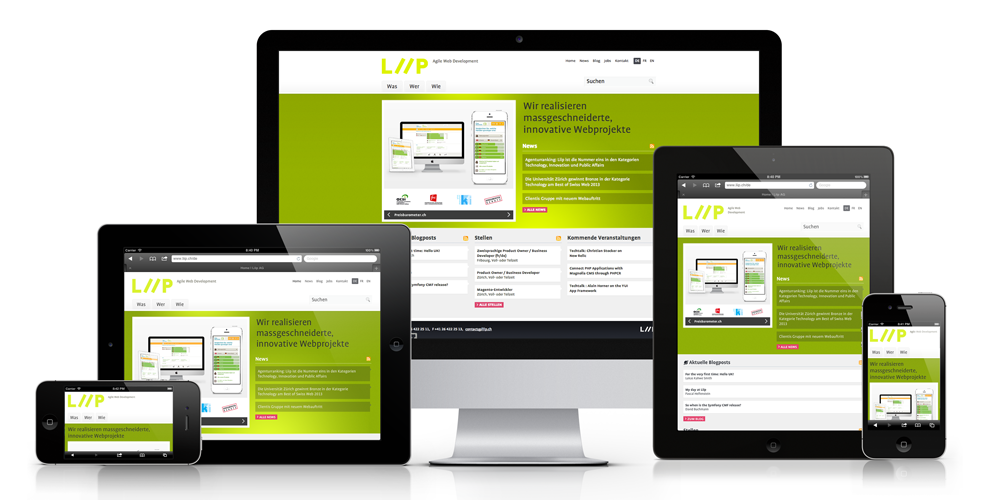 Mobile web usage is exploding! Increase Sales With a Responsive Website!
Are you losing customers to your competitors because they are unable to view or navigate your website on their mobile phones or tablet devices?
What is Responsive Web Design?
Responsive websites respond to their environment and adapt to a multitude of viewing devices, from monitors, televisions, mobile devices and smart phones. They are responsive to layout and orientation and are viewable and functional horizontally or vertically. Utilizing cutting-edge architecture, responsive websites optimize your site for desktops and provides "app-like" experiences on smartphones, tablets and e-readers. With a plethora of mobile devices, browsers and monitors out there today, investing in a responsive website today makes sense.
"Day by day, the number of devices, platforms, and browsers that need to work with your site grows. Responsive web design represents a fundamental shift in how we'll build websites for the decade to come"
~ Jeffrey Even

Intelligent, Intuitive, Mobile Surfing
If your website isn't mobile-friendly, you risk losing traffic, visitors, and ultimately business. Statistics prove it. Most mobile phone users now use their phones to surf the web. People with smartphones are searching for information, researching products and making purchases more than ever. Last year 95% of smartphone users searched for local information, 61% of them called a business they discovered on their phone and 90% of those people acted on that call or search within 24 hours.